Find what you are looking for faster. Search this site.


Clicker Dog Training: Step One
Charging the Clicker and a Few Other Pointers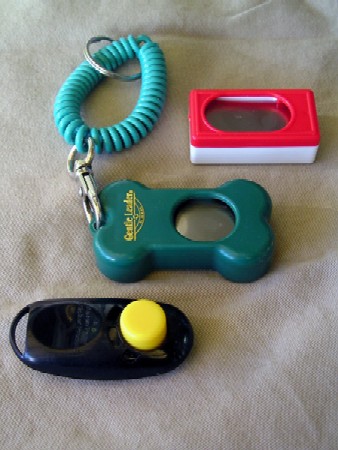 Ready for your clicker dog training adventure? Can't wait to get started? There is one
critical step you need to take before training
your dog with this method--
charging the clicker
.
If you've read my first
clicker dog training article
you know that clicker training uses the scientific approach of classical conditioning. But,
instead of ringing a bell like Pavlov, you'll use your clicker
to let your dog know a treat is coming.
So, you need one or two preliminary sessions to teach your dog to associate the sound of the click with getting a treat. Most dogs catch on very quickly. Here's how it goes. . .