Find what you're looking for faster. Use this site search.

Pit Bull Community Questions and Answers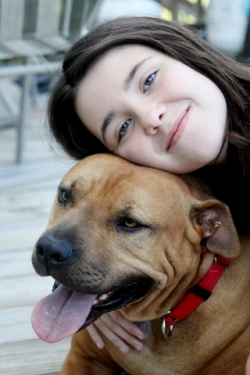 Welcome to the Pit Bull Community Q & A page. Due to the high volume of questions and subsequent backlog, I cannot accept new questions at this time. However, over 150 questions have been asked and answered here. So there's a good chance your question has been addressed.

You can peruse previously asked questions below to find all kinds of useful pitbull information. Or use the site search box at the top of the page to find what you're looking for right away. There are lots of training and behavioral questions answered as well as general health and wellness.

One area that we do not address on this page is veterinary medical questions. I am not a veterinarian and I have no way of verifying the credentials of others who respond to questions here.

If your question is medically oriented, I recommend Ask a Veterinarian online service. They are staffed by qualified professionals and you only pay for answers that you deem satisfactory. (I have personally used this service myself and was impressed by both the speed and the quality of response.)



Questions Visitors Have Asked
Click below to see questions from other visitors to this page...

Return from Pit Bull Community page to Pit Bull Home