Fletcher
by Penny Rogers
(El Cajon, CA)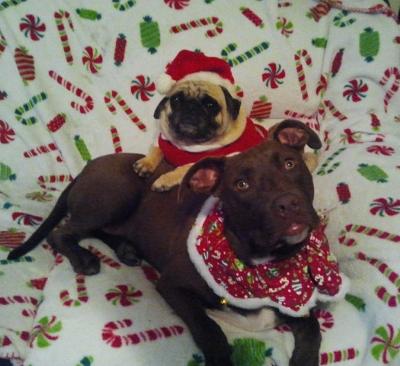 Merry Christmas from Fletcher and Bubba!
Fletcher is a 6 month old Pitbull. We rescued him from an animal shelter at 3 months old. He loves to snuggle. He sleeps completely underneath the covers and has to be touching us.
He does lots of tricks. He can spin, sit, high five, roll over and play dead. He loves to go for walks. He is very spoiled. He gets along great with our pug Bubba. We love him so much!
Are you enjoying this site? Finding it useful?
Your donation in any amount can help us reach out to more people
who want to know the truth about pit bulls.


Thank You for Your Support!

Return to Pit Bull Homepage