My Kid
by Toni
(Stafford, VA)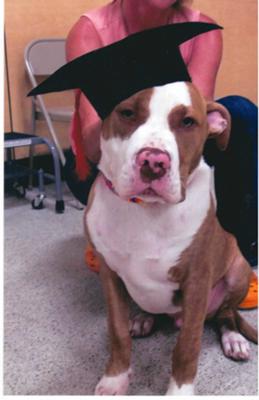 (Click thumbnail to see full size image)
Kid is year and 1/2 Pit. He's a big ole goober. Not very high energy. Although he's does get a burst of energy after floating in the pool.
He's is finishing beyond basics training. I am going to go to Novice Rally next. He's is lazy at home, but loves to work for treats and love'ns.
He's around 100lbs. His head seems to continue to grow. (Daddy got a Big old head)
He loves to sleep on his couch and curl up in a ball. When he gets too hot, he slides to the floor and sleeps upside down. Feet up in the air.
Kid has brought my empty nest lots joy, love and fun times.
Return to Pitbull pictures archive August 2010.
Are you enjoying this site? Finding it useful?
Your donation in any amount can help us reach out to more people
who want to know the truth about pit bulls.


Thank You for Your Support!

Return to Pit Bull Homepage