Rex
by Kari Allen
(Malone, NY)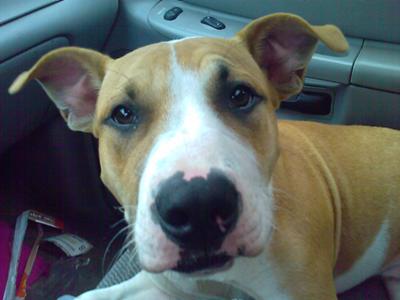 What are you doing??
(Click thumbnail to see full size image.)
Rex born on March 18,2008. Met him when he was six weeks old. He smiles when he is excited or has done something mischievous. He is very very protective of me and follows me around all the time. We like to "snuggle-buggle" (cuddle). Rex also enjoys the BALL! He is a wonderful dog and he and my Pekingese Marshmallow are "brothers."
Click here to read or post comments
Return to Pitbull pictures archive August 2010.
Are you enjoying this site? Finding it useful?
Your donation in any amount can help us reach out to more people
who want to know the truth about pit bulls.


Thank You for Your Support!

Return to Pit Bull Homepage