Sinjar....my best friend
by Amanda
(Jacksonville, NC)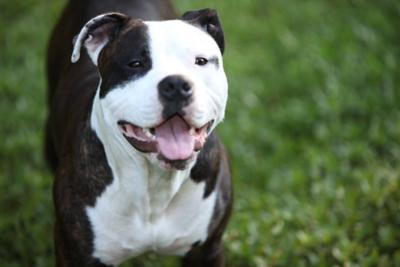 my pretty boy @ 1 yr
(Click thumbnail for full size image.)
I got Sin when he was 5 weeks old to replace my Red-Nose female June that I had for 8 yrs. I wasn't sure if any dog could replace her, but Sin has been awesome in his very own way. We have a bearded dragon, a red tail boa, a hamster, and a turtle. Sinjar loves them all.
Click here to read or post comments
Return to Pitbull pictures archive August 2010.
Are you enjoying this site? Finding it useful?
Your donation in any amount can help us reach out to more people
who want to know the truth about pit bulls.


Thank You for Your Support!

Return to Pit Bull Homepage