Skye
by Diane Huntley
(Crozet, Virginia)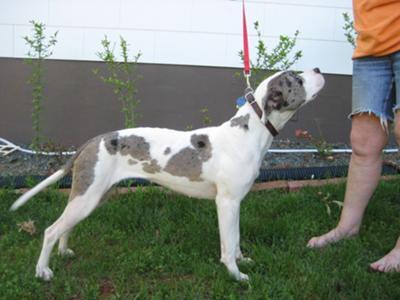 Skye used to belong to the people across the street. They had her tied up 24/7. A couple of months after I moved in I noticed that I hadn't seen any cars over there for a while so I went over to check.


The poor dog was skin and bones with no food or water. The first couple of days I just took food and water over to her but by the end of the week I go p****d off and took her home. Long story short - she now belongs to me!
Right from the start she got along with my other dog, Roxie and both cats. It's like she knew all along this was her home.
Are you enjoying this site? Finding it useful?
Your donation in any amount can help us reach out to more people
who want to know the truth about pit bulls.


Thank You for Your Support!

Return to Pit Bull Homepage