The Pit Bull Princess Online Store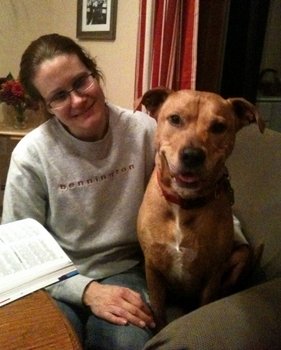 Meet Nancy and Lexi. Nancy is the owner of The Pit Bull Princess and Lexi is her inspiration.

Nancy adopted Lexi from a local shelter. And together they have become a therapy team educating school kids about pit bulls and kindness to animals.

Knowing first hand how gentle and loving pit bulls can be, Nancy was frustated by the negative comments she heard from people when they learned Lexi was a pit bull.

And so, The Pit Bull Princess was born to give responsible pit bull owners a place to shop for items and gifts that express the pride we feel in our beautiful bullys and at the same time project a positive image to the public.

I think you'll be amazed at the selection of items in Nancy's store. There is so much to choose from. It's hard to know where to start.

Of course, she has t-shirts (for dogs as well as humans) and sweatshirts, keychains and coffee mugs. But, it doesn't stop there. There are all kinds of gift items for home, garden or office. She has jewelry too. I haven't seen a wider array of pit bull themed merchandise anywhere else!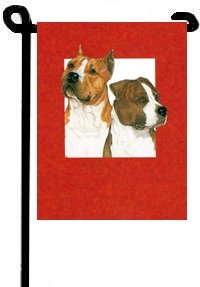 One of my personal favorites is this garden flag. I found it in her Garden & Outdoor section. And it's only $15! But, I'm sure you'll find your own favorites once you visit her store.

If you are one of the lucky winners of the 2010 Proper Pit Bull Howl-o-ween Costume Contest, you're going to have a blast using your gift certificate to shop at The Pit Bull Princess.

Why not have a look around The Pit Bull Princess right now? It's all positive. And, it's all pit bull.




Return from The Pit Bull Princess to Halloween Costume Contest

Return from The Pit Bull Princess to Pit Bull home



---
---
---